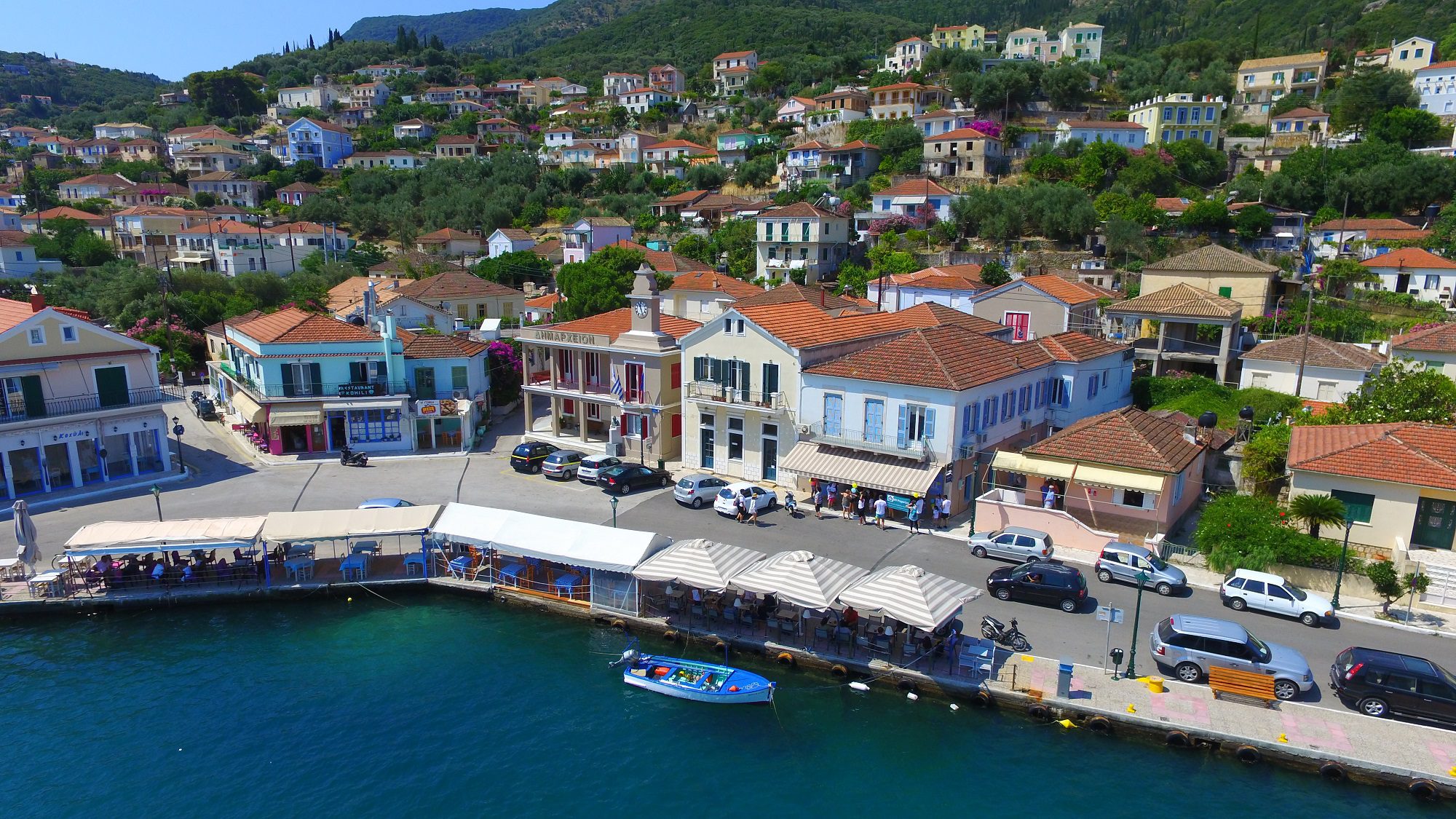 'Big journeys begin with small steps' – anon.
Last Sunday 28th June, we held our first fundraising event – MV Properties Big Island Walk – which was to walk the length of the island, from Kioni in the north to Vathi in the south.
A total of 23km, to fundraise money to provide the schools of Ithaki with much needed learning materials and improvement of school facilities.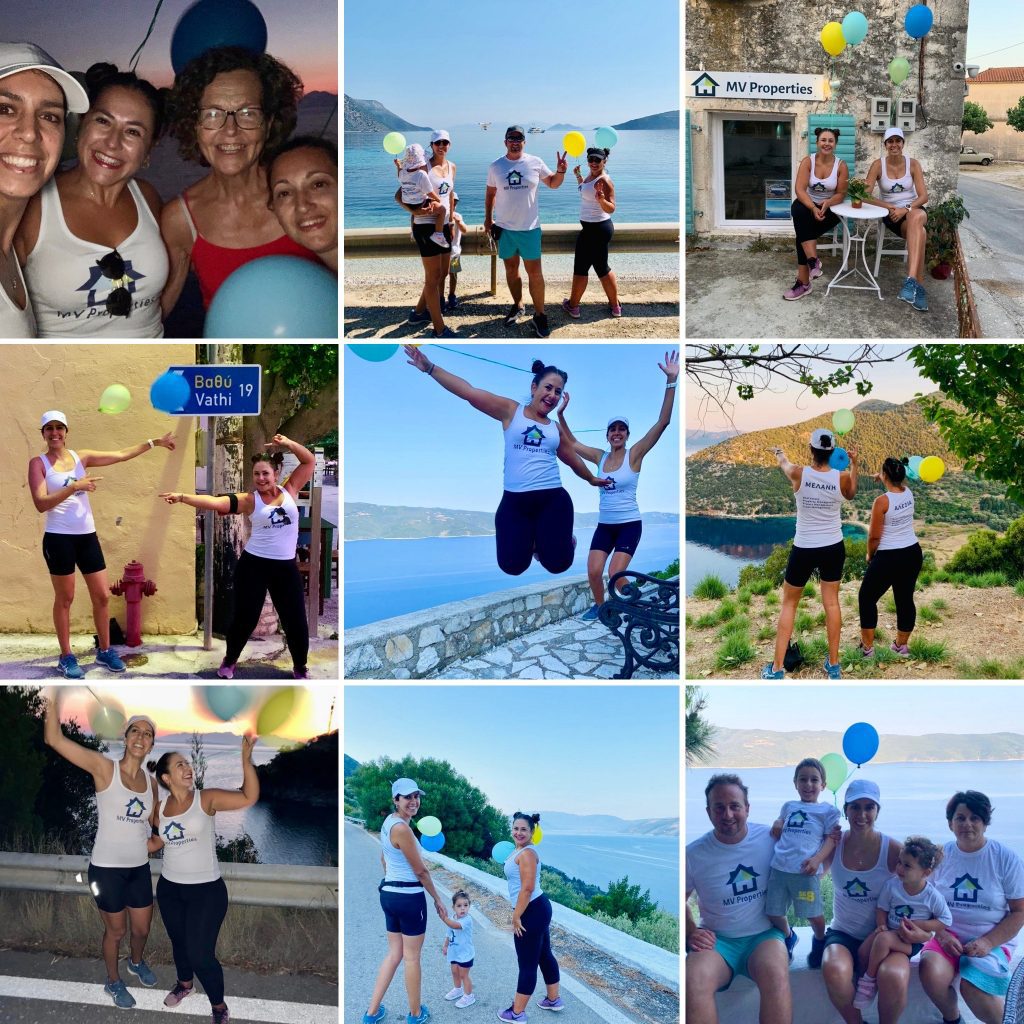 A very important part of the MV Properties' company ethos has always been to give back to the community. We are aware of the loyal support the community provides us in the work we do and services we provide as their local property experts on the island.
We thought there was no better way to show our appreciation than to create an event, not only to fundraise, but to celebrate the spirit of community and togetherness. After lockdown, we felt there was an even greater need for support of local businesses and uplifting one another.
A walk showcasing the beauty of our island, raising awareness, promoting involvement and interaction between locals and people who have made Ithaca their home was some of the reasons MV Properties Big Island Walk was born.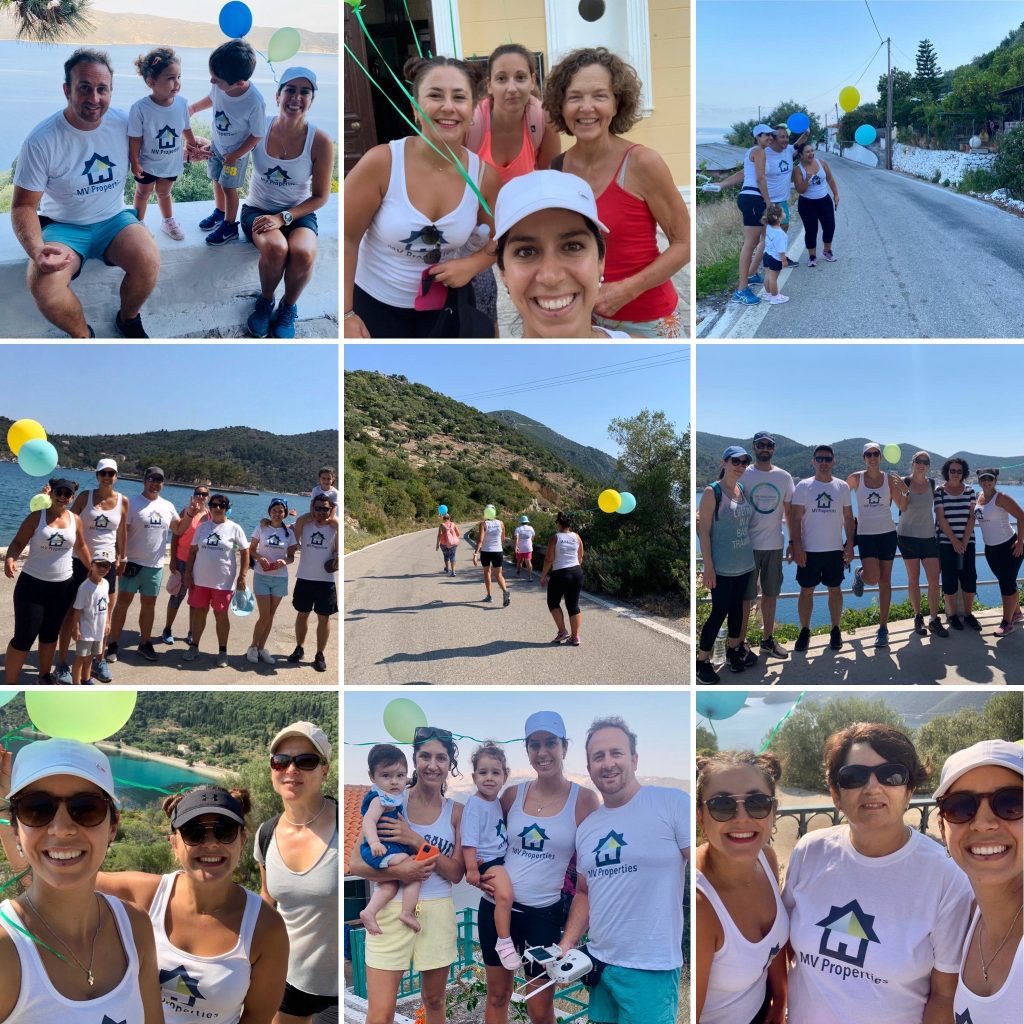 We visited each village and spoke to locals about our Big Island Walk. The 'sweets and smarties' raffle provided many laughs, smiles and intrigue as people scrutinised the jars trying to guess how many sweets and smarties were in each of them.
Over and above the money we raised from the raffle we received generous donations from numerous local businesses, individuals within the community and friends of MV Properties from abroad.
We managed to raise a grand total of 2820€ which will be split between the schools in the north and south of the island. A special thank you to all who donated and to Charis Dendrinos from Cafe Del Sol who hosted our finishing party and provided the snacks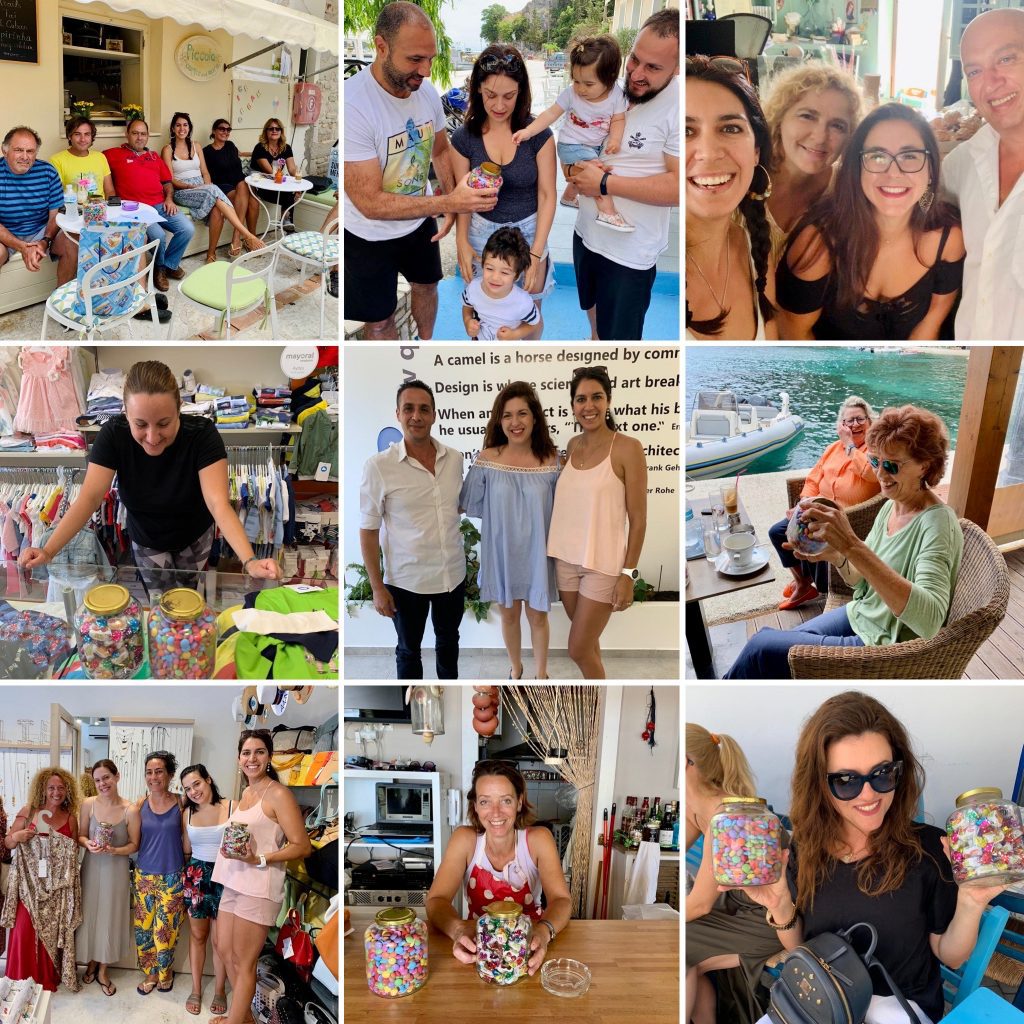 To everyone who has been involved, from participating, sponsoring, sharing, liking, volunteering, to commenting we thank you. We will keep you updated with how your donations help our schools in the weeks to come.
With the success of the first MV Properties Big Island Walk behind us, we are already planning for MV Properties Big Island walk 2021!
Thank you again, until next month
Melanie