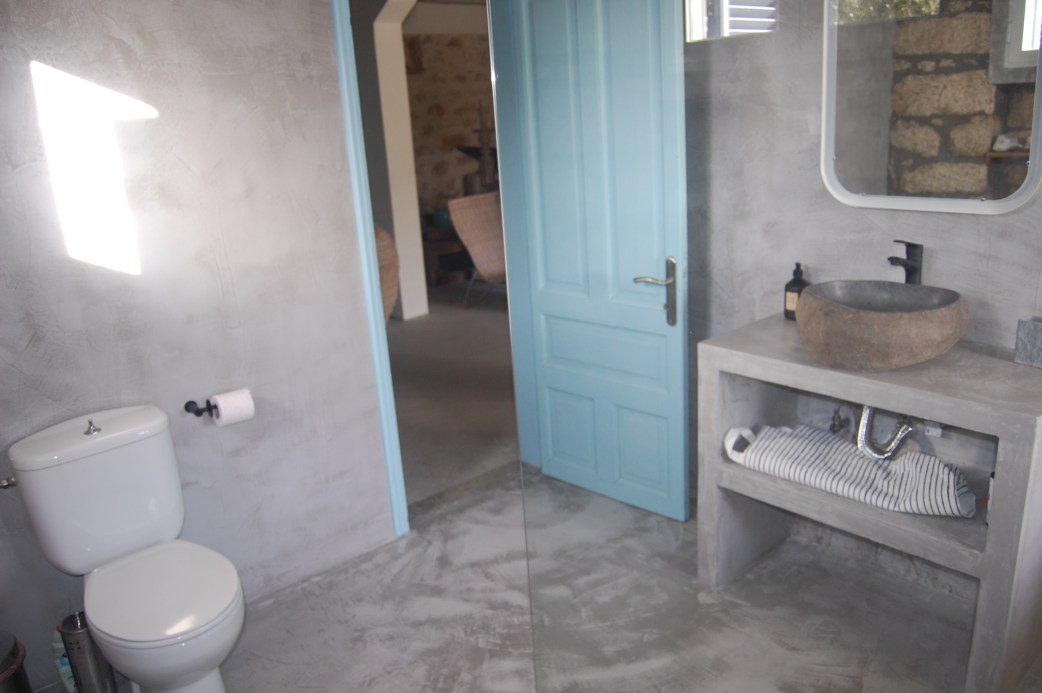 Village: Kolleri, Ithaki
Bathroom Renovation project and extension in Kolleri
This was a really rewarding project which resulted in an amazing transformation. The aim was to create a modern, chic look which complimented the cool interior of the house.
We exposed and preserved the natural stone wall which was behind a tiled wall; new plumbing was installed for the shower, toilet and basin by Vasili Galatis Plumbing and the look was completed with a smooth cement finish.
We kept the sharp and bold features balanced with soft curved edges of others, the monochromatic colour palette with the natural stone wall created the perfect contrast. The glass panel dividing yet creating spaces within the bathroom allowed for flow without compromise. We feel the execution and vision of this project met the expectation of our client and the work we set out to achieve.
Furthermore, we also extended the bathroom from its original size. All electrical work was completed by Giorgos Tsidilas. Have a look at the before and after photos to see the transformation.
Please contact us should you have any enquiries regarding a renovation.