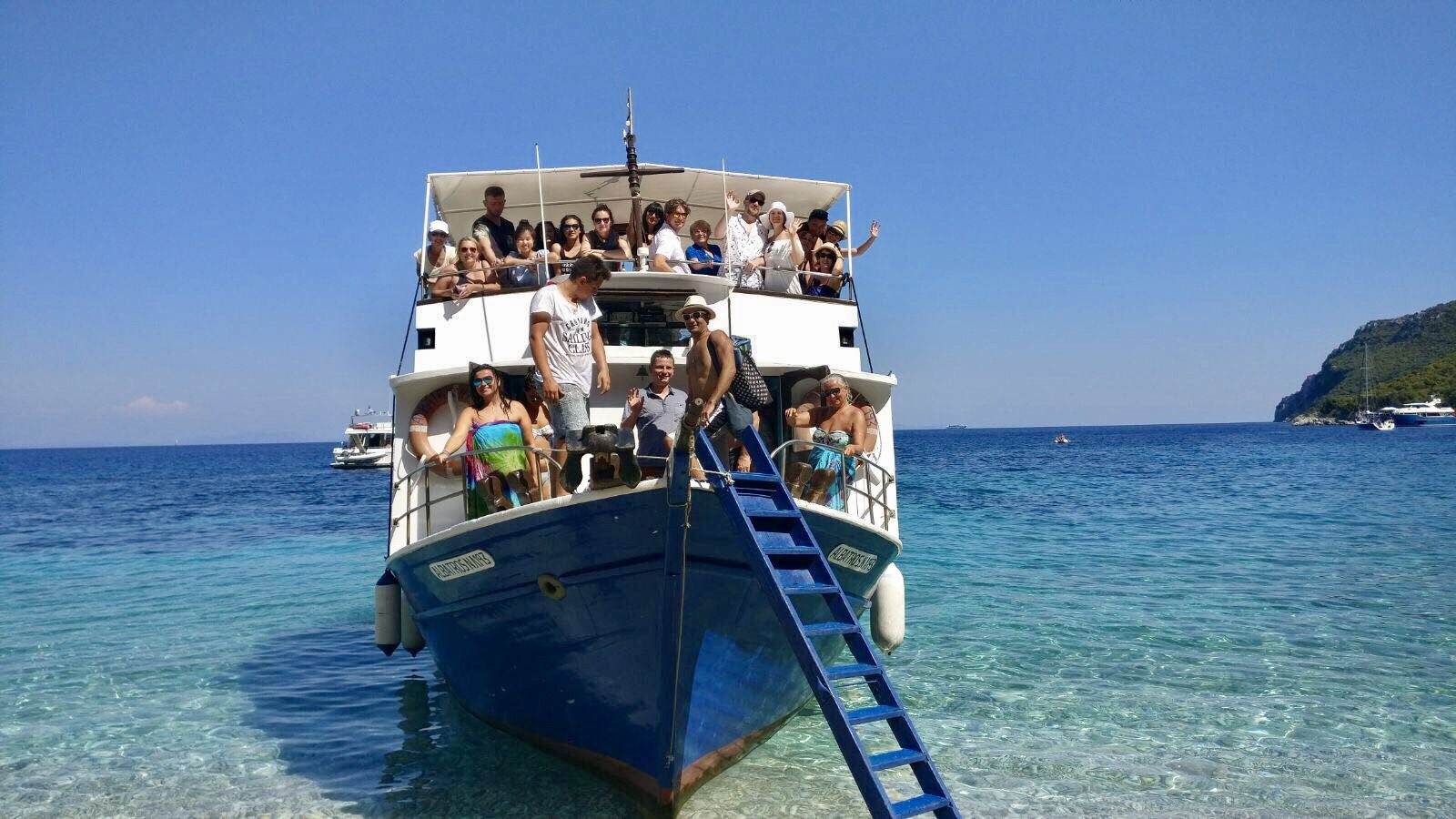 Summer is truly upon us now.
July to September are the month's the island welcomes thousands of tourists every week. It's been known that the population of the island can easily quadruple during the peak season.
The question is where do all these people stay while holidaying on Ithaca? Well, we can offer dozens of summer rental options. Our expansive rental portfolio offers a variety of different types of accommodation in both the north and south of the island.
The accommodation available range from mountain retreats to seaside apartments, private luxury villas to convenient and budget-friendly studio rooms.
Top left – Pilikata Villas
Top right – Olympia House
Bottom left – Homer's View
Bottom right – Araklis Cottage
Over the last year we have doubled our rental portfolio, rental owners choose how they would like us to manage their rental as we offer a full service package or the basic service package.
We treat every client, holiday maker and rental owner, in a professional and dedicated manner. Once you choose to advertise your rental with us, we begin the process and start compiling your rental advertisement.
This is completed to the highest standard with professional photos, descriptive write up, marketing campaigns via our social media platforms and actively sending out appropriate links to enquiring clients.
As for our clients who are holidaying with us, we are their point of contact and available to assist them at all times, organise transport arrangements and advise on activities for them to do while on the island.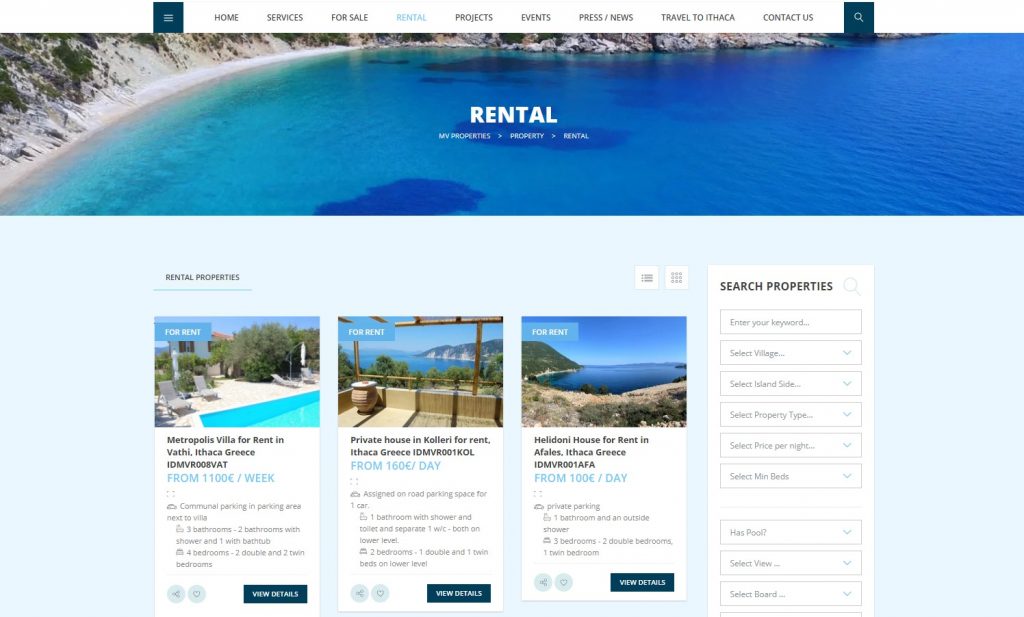 Holiday makers have a plethora of exciting rentals to choose from just by scrolling through our Rentals page on the MV Properties website.
Should they need further advice we will suggest and guide them to the perfect accommodation which caters for their needs and of course, budget.
Below are sneak peaks of the variety of the beautiful summer rentals we offer.
Villa Kalos – Tucked away on the inland village of Lahos, this private and luxurious villa oozes modern and contemporary spaces with cool grey smooth cement finishes and gorgeous natural setting.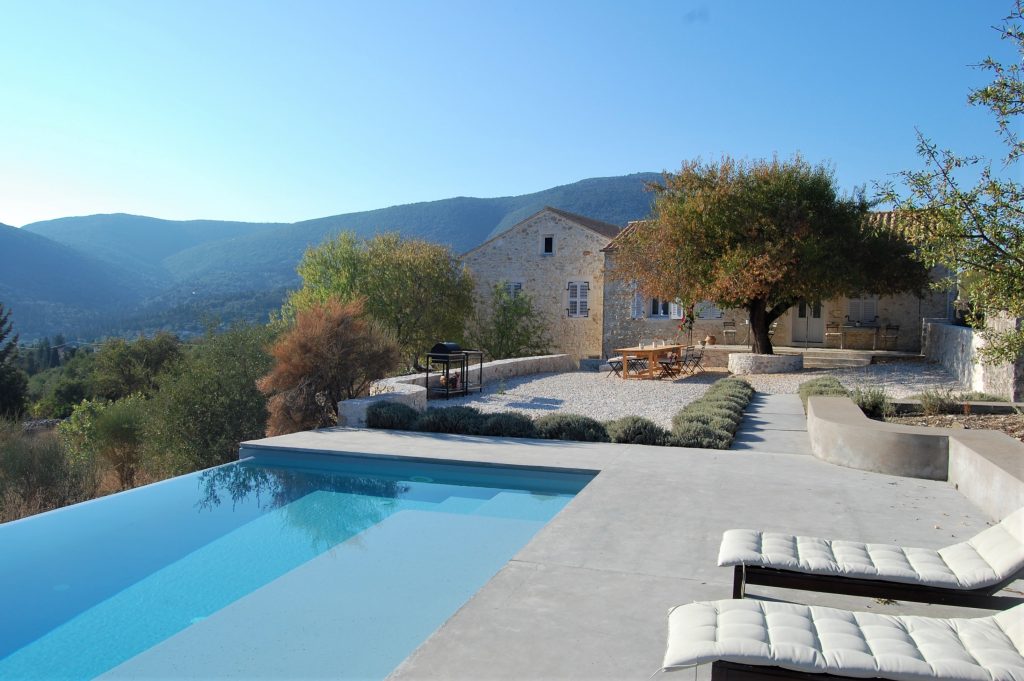 Kouvarata Stone Guesthouses – Beautifully built stone guesthouses ideal for families to enjoy their holiday close to Stavros village and Polis bay. They boast a lovely outdoor garden with barbeque and a hammock under the olive tree.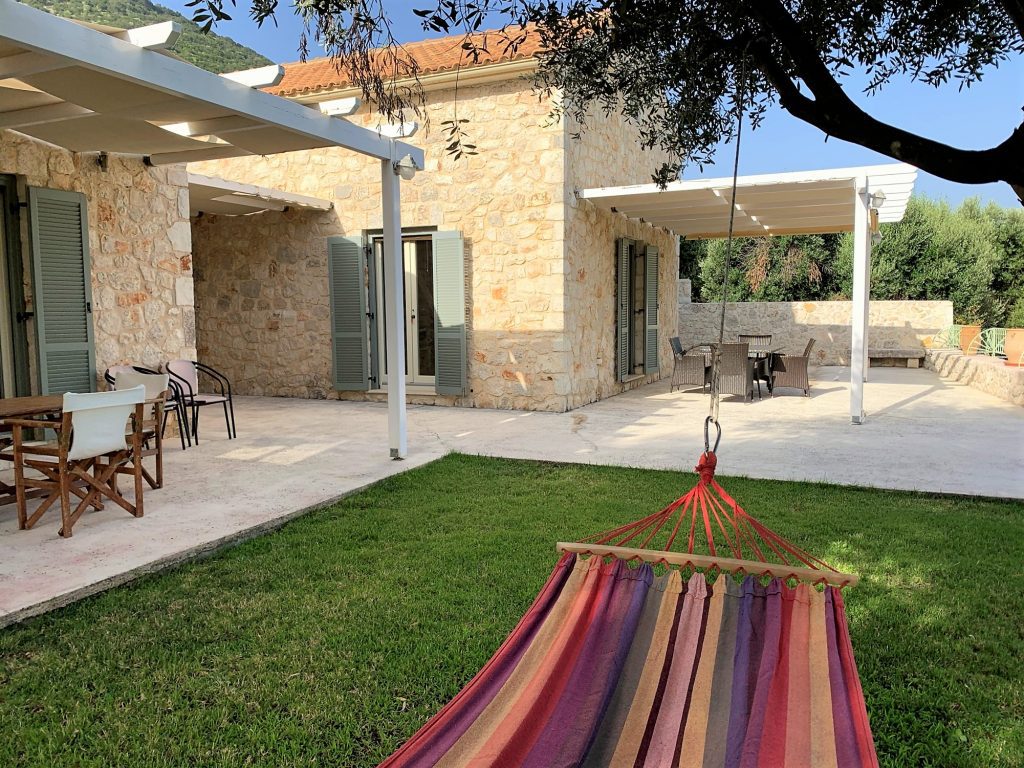 Metropolis Villa – Located in the heart of Vathi, this spacious villa offers a lovely space for a large family or group of friends to relax poolside whilst having the convenience of Vathi within walking distance.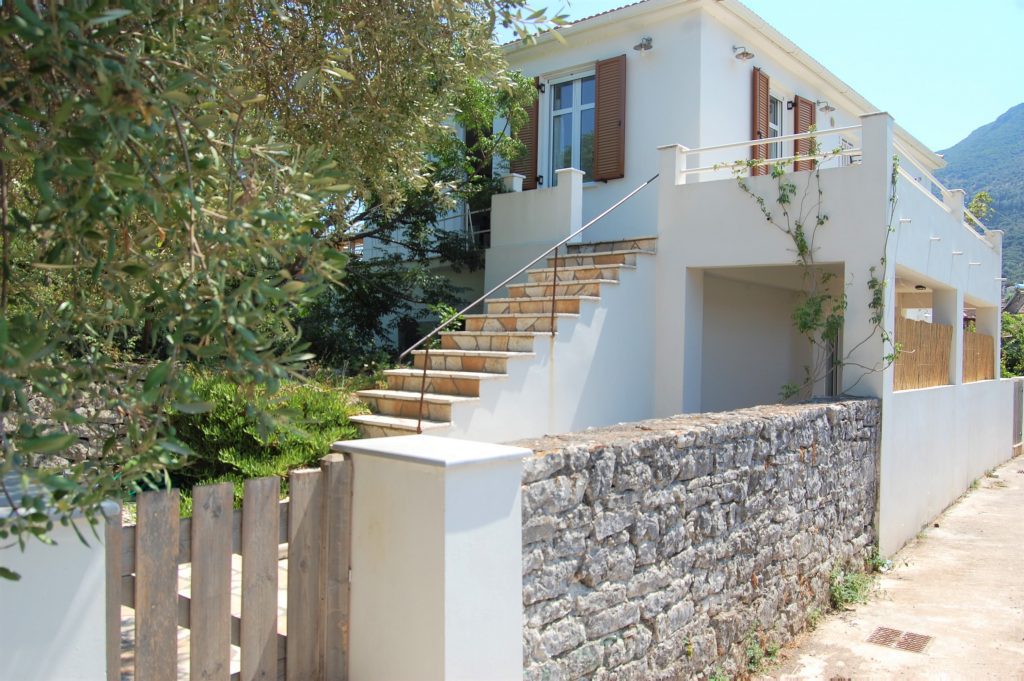 Kalamos Guesthouse – New to the rental scene, this private guesthouse in the pretty village of Kolleri is ideal for a small family or couple seeking a secluded getaway. Close to the natural springs of Kalamos and within walking distance to Afales Bay, its one to definitely book for the future.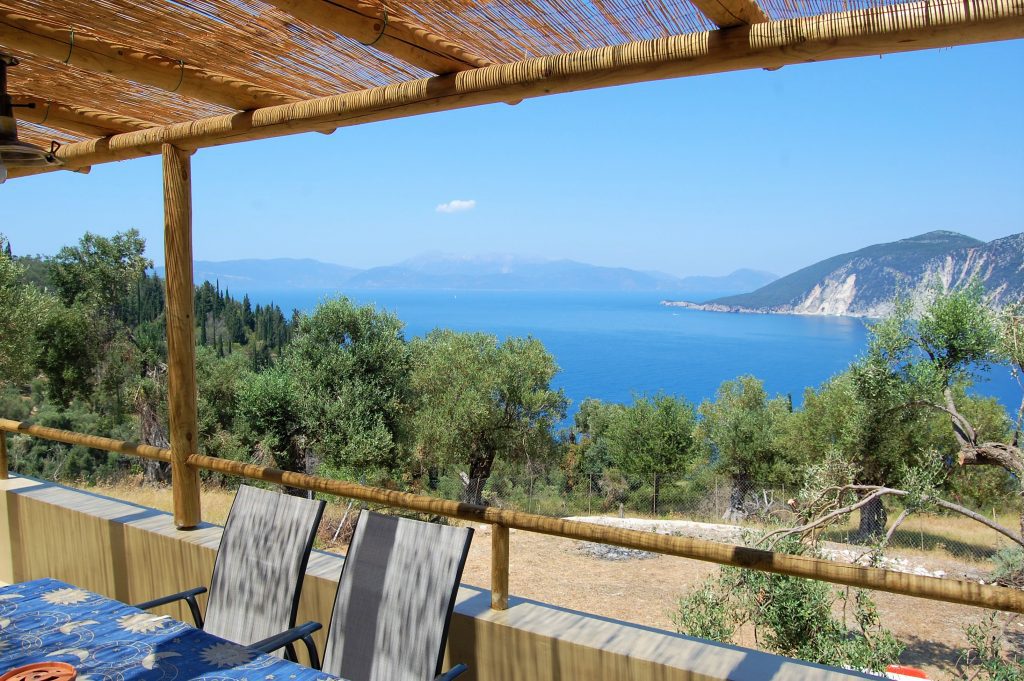 Pebbles of Kioni – Newly renovated apartments in the picturesque, cobbled stone village of Kioni. They offer 6 twin or double bed apartments with balconies overlooking the village or the bay of Kioni.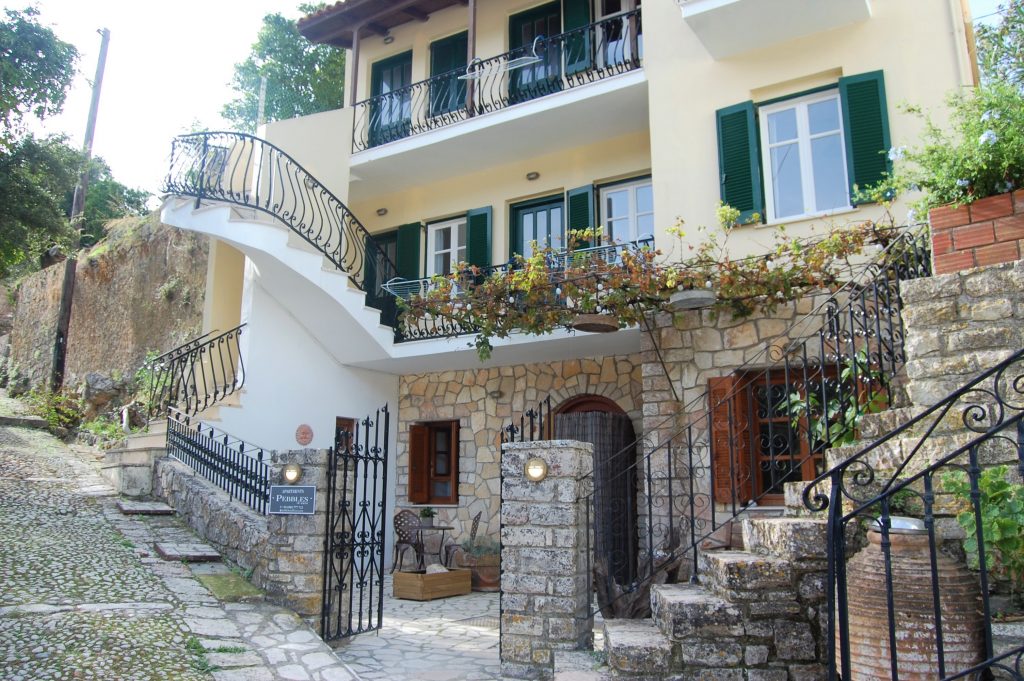 Villa Nondas – Classic and contemporary villa just out of Vathi with idyllic views overlooking the bay is a wonderful getaway spot. Outdoor stone terraces shaded by the old olive trees with a swimming pool call for lazy afternoons.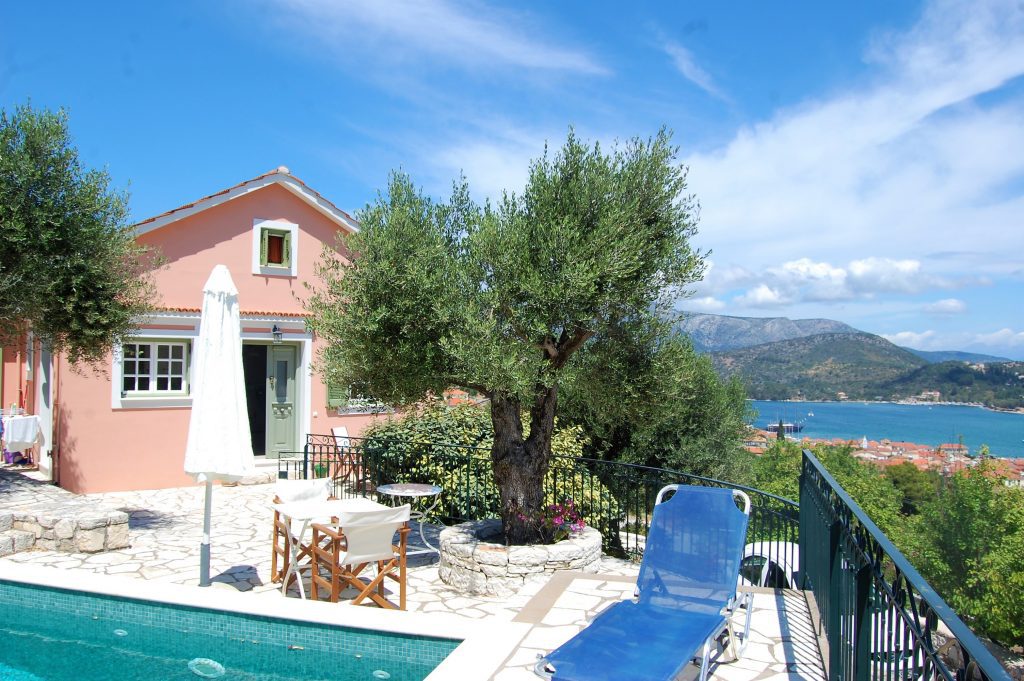 We have many more summer rentals on our Rental page, so don't miss out on some of these amazing rentals. A few of the rentals offer special rates during the early and later months of the year, if you were looking for off peak accommodation.
We look forward to welcoming you to the island if not this year, definitely next year.
Until next month,
Melanie