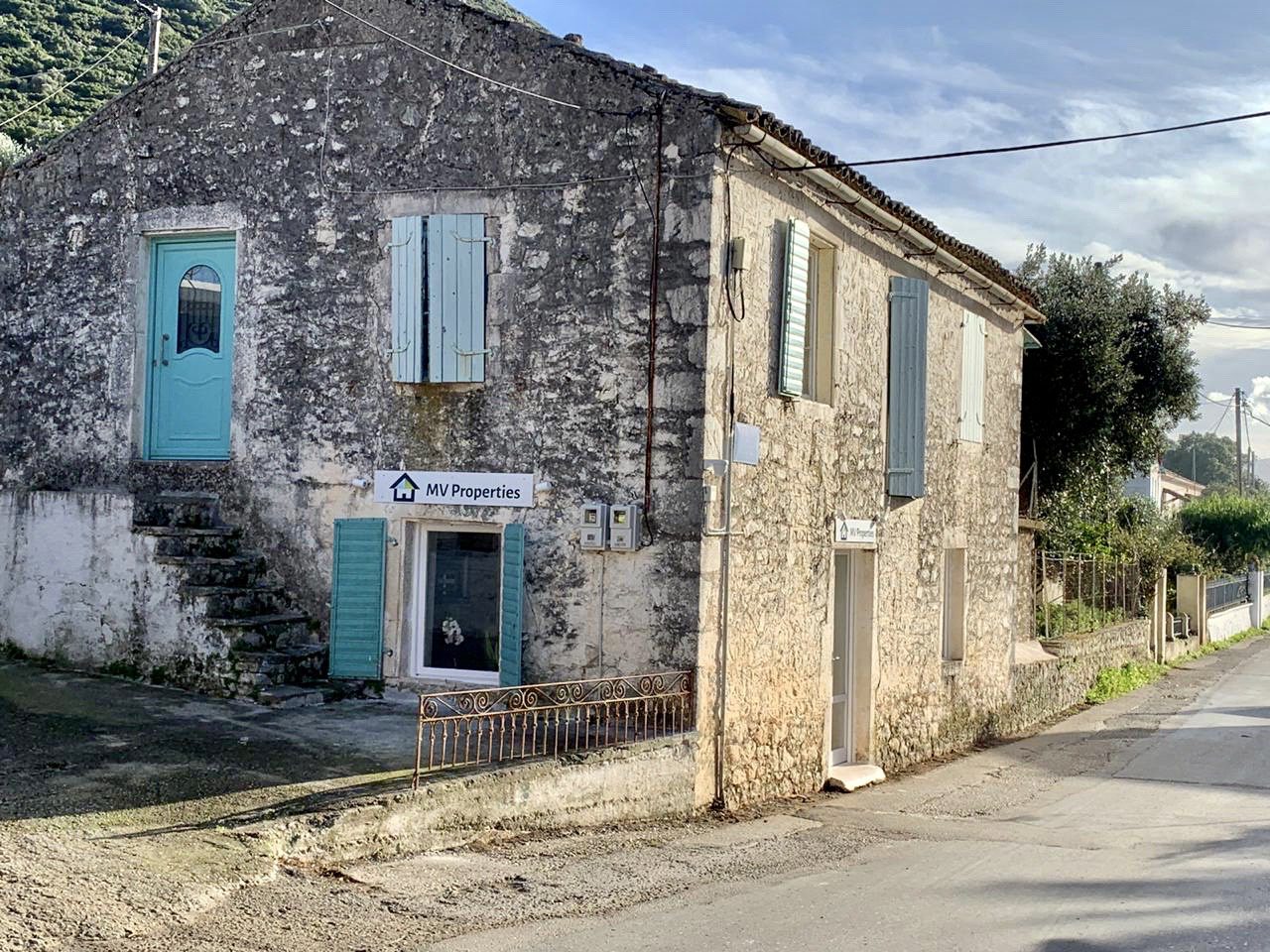 Village: Stavros, Ithaca
Project: MV Properties Office
Update: Completed MV Properties Office- 17.01.20
We are officially open for business! We have completed the MV Properties office renovation as scheduled and are pleased to showcase the comfortable, bright and authentic working space we have created.
The final stages which needed to be done were mostly aesthetic such as, installing the fixtures for the lighting both inside and outside, assembling all the office equipment, putting up all signs and canvasses. We also installed a rustic balustrade outside with a table and chairs to accommodate our visitors in the summer.
To read more information regarding the office, the opening and more photos please visit our press/news page.
Special thanks to our contractors 
Plumbing and air-conditioning installation – Vasilis Galatis from Vasilis Plumbing
Electrical – Giorgos Tsindilas Electrical
Partitioning and flooring – Fredi
Doors and windows – Alberto
Update: Progress on MV Properties Office – 09.01.20
January has arrived and we have been working hard on the renovations of our new office. All the interior work and refurbishment has been completed, its just the finishing touches required now in order to complete the look. We look forward to introducing you to MV Properties office at our launch party this month. We will keep you posted on details closer to the time.
We would like to thank the team who has been working over the last few months to make this dream a reality. Its been a wonderful and exciting experience so far – we are looking forward to the new year with a new office and new opportunities.
Update: Work In progress of the new MV Properties Office – 02.11.19
MV Properties is moving home! We are pleased to announce the new office of MV Properties located in the bustling town of Stavros. We will keep you updated with the progress and to share this exciting new development with you.
Thank you for your continued support and look forward to celebrating the grand opening with you in January 2020.
For further information regarding the services we offer please contact us