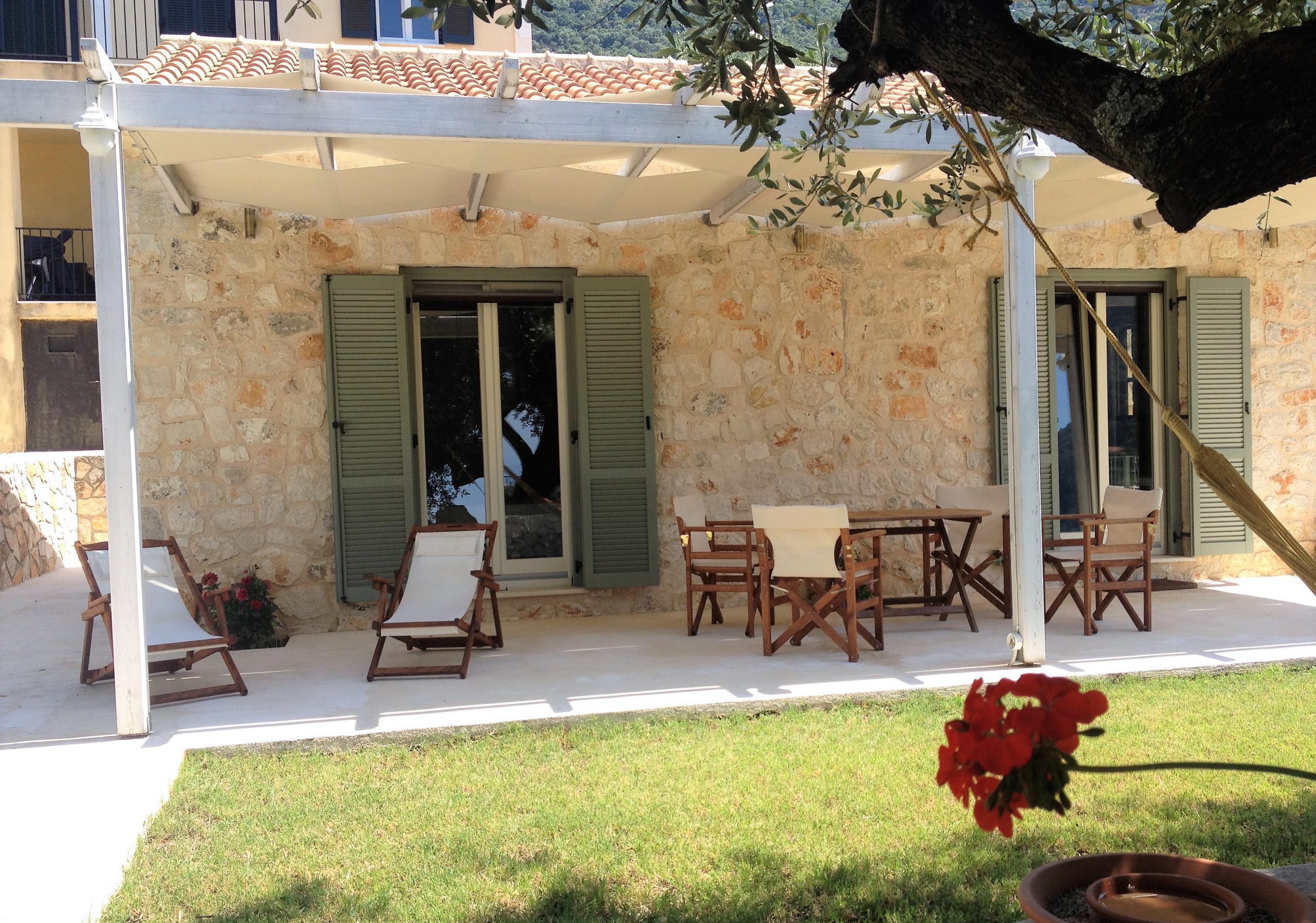 Village: Stavros, Ithaki
Project: Home build and holiday home renovation project completed
The vision of our client was to re-build a home and re purpose the stone from the old ruins and create two stone houses. From concept, design and execution we completed this renovation project to the clients satisfaction and it resulted in two beautiful and authentic stone holiday homes.
This old stone ruin, was used to build two new stone houses. Re-purposing the old ruin stone and re-creating a new structure with the original stone was very rewarding and a new achievement for us and our team. Once the foundation and structure had been erected, all new plumbing, electricity, air conditioning was installed. All new interiors are fitted from bathroom to kitchen and bedrooms.
These stone houses are now know as Kouvarata Holiday homes and can be rented for summer holidays, click here for more information should you look to enquire.
The pictures  below show the stages of progress on this project. Before, Work in Progress and After.
For any further details regarding this project or help for any project you have, please contact us!
Google map of Stavros, village