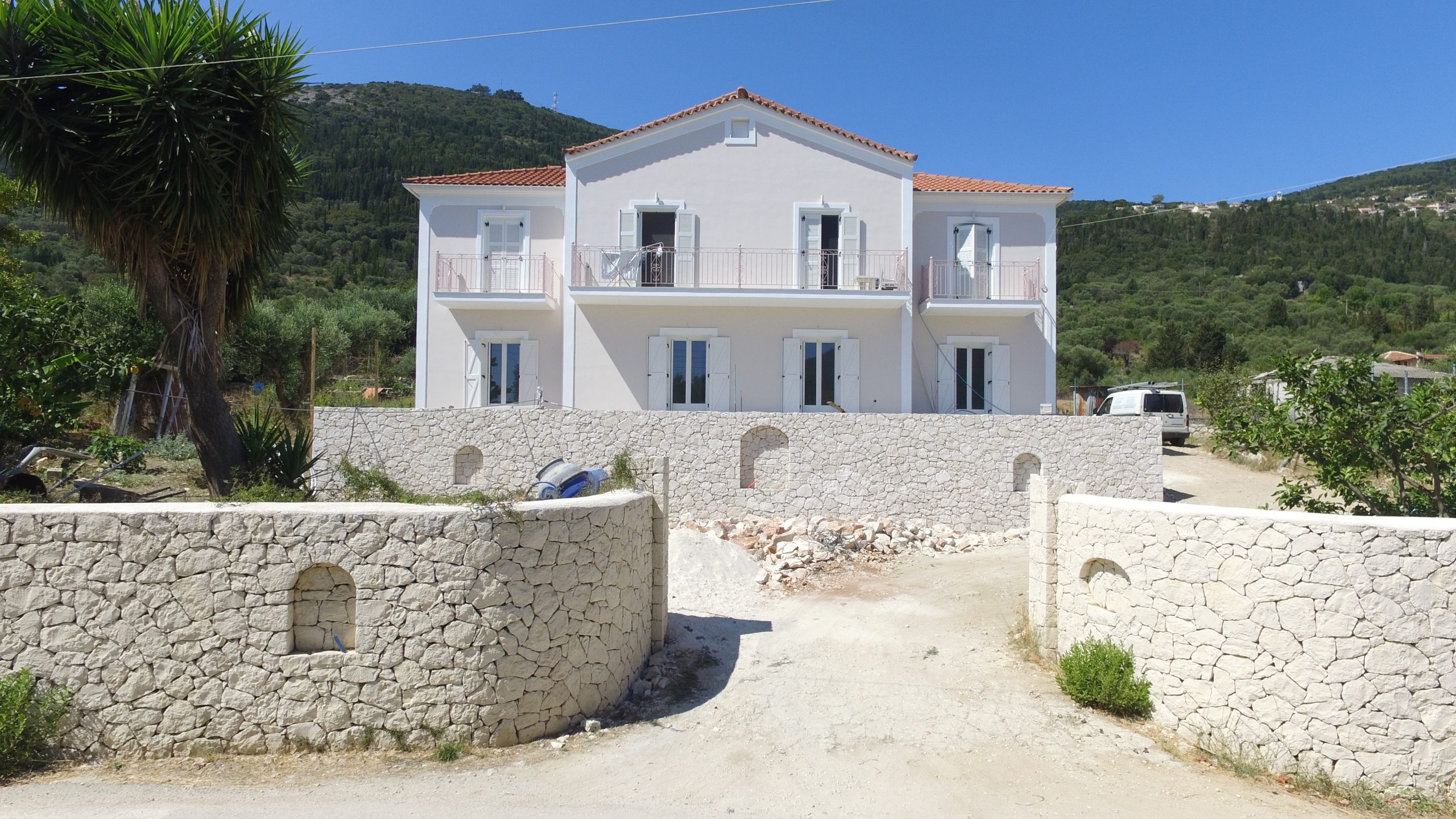 Project: Home build in Platrithya village complete
This was an exciting project for us and we had a specific time frame in which it needed to be completed. This project was managed from inception through to completion and all renovation work was completed during the winter in order to be ready for summer.
All fittings for the house were done from the beginning. All plumbing, electrical, air conditioning, heating were installed. A fully custom build kitchen was fitted to perfection utilising all space for family living.
Project Update: In the summer of 2020, the bottom level o the house was completed with all interior fundamentals such as electrical and plumbing completed. The exterior retaining wall has been cladded with beautiful natural stone, the house was painted as well as the awnings. Shutters, windows and doors were installed. The interior finishing touches of fitted kitchen and bathroom still need to be done.
The house is spacious, open plan and will be a three bedroom house. Updates to follow as soon as more work has been done.
For any further details or information about new home builds, please contact us and to see more project of this nature click here.