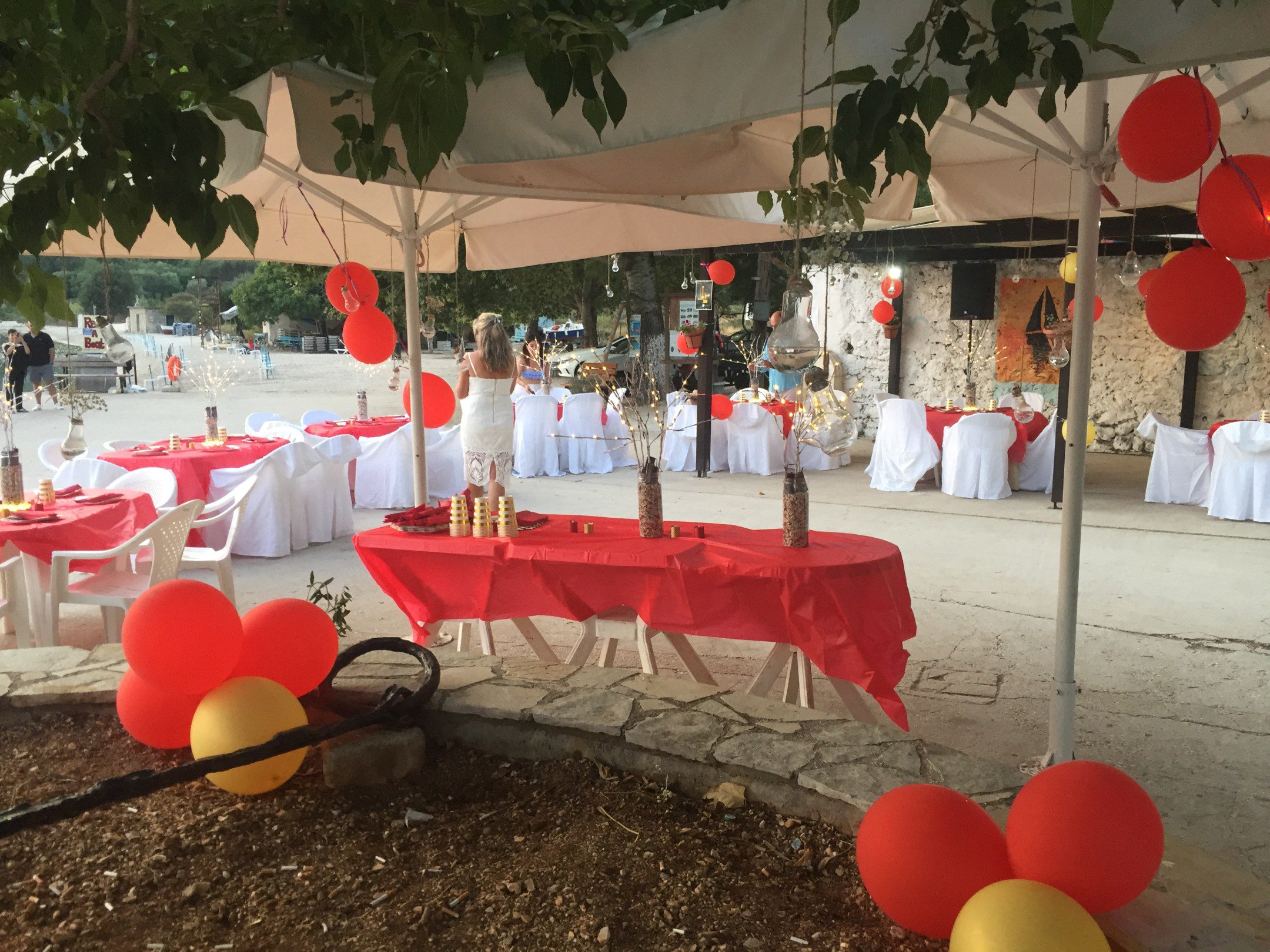 Village: Stavros, Poli Beach
Event planning: 60th Birthday Party
This 60th Birthday was a lovely intimate celebration at the setting of the beautiful Poli Beach.
Tina, the birthday lady, was hands on and really wanted to create a special evening bringing her close friends and family together from all over the world to celebrate this memorable night. Everyone enjoyed the delicious and authentic Greek food from the Poli Beach Kantina. DJ Dimo had everyone dancing the night away. The evening was completed with the cutting of the cake from Margarita cafe in Stavros.
Once again hosting an event at Poli Beach is a fantastic, relaxed and convenient venue which is always a success and will have your guests returning to Ithaki.
For any further information regarding organising Events and Special occasion, please contact us.