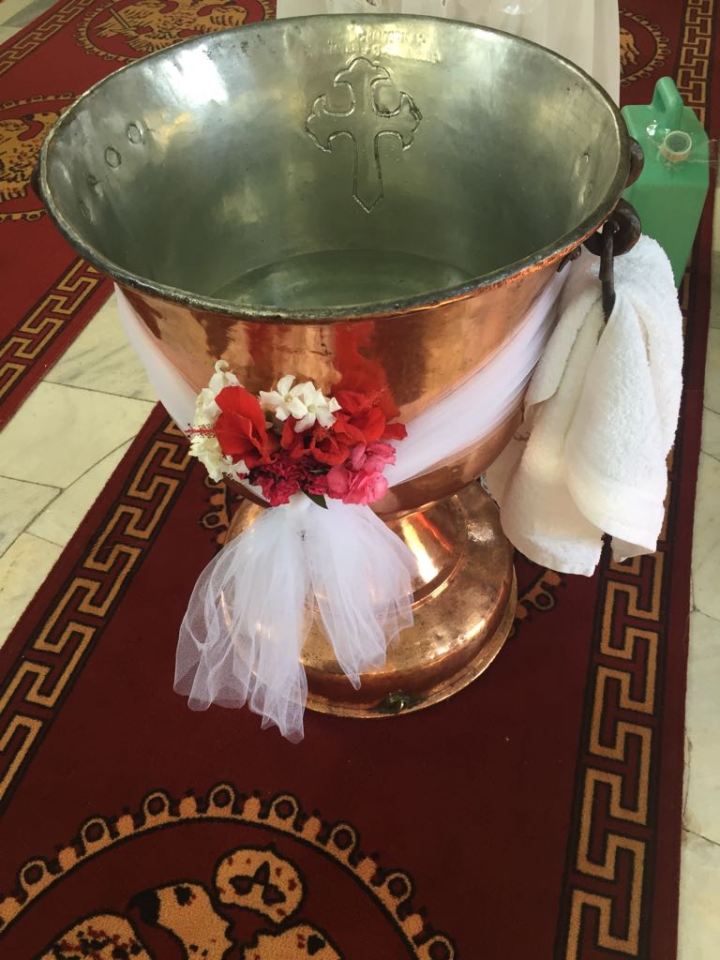 Event Planning: Baptism / Christening Rachi Church, Kioni,  Ithaki
This beautiful baptism was for our very own daughter, Magdalena, who was baptised on one of the hottest days during the summer of 2018.
The church and venue in Rachi village overlooking Kioni was the perfect setting for this joyous occasion. Many people came for Magdalena's Baptism from all over the world. It was heartwarming to experience this with all our family and friends.
During the ceremony, Magdalena was an angel, no crying and only smiles. Afterwards we set up tables with meze, treats and drinks outside the church for all the guests to enjoy the rest of the afternoon celebrating the christening of our daughter.  There was a lot of organising behind the scenes for the catering and logistics of the event.
A big thank you to the team at MV Properties who helped me on this special occasion. It was absolutely perfect and for our little girl.
Get in touch for further details regarding the organising of your event.
Google Map of Rachi Church.