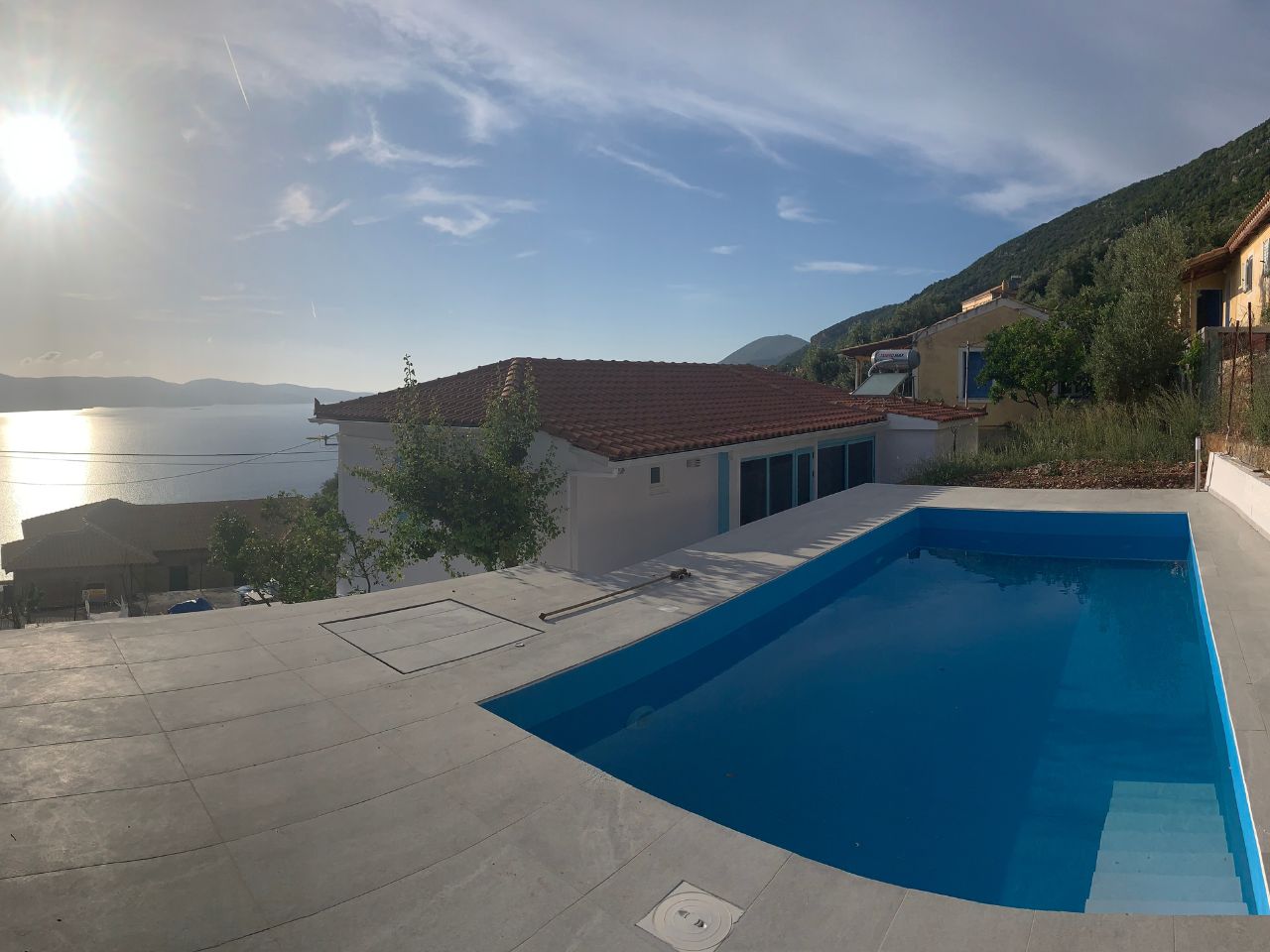 We hope everyone had a wonderful May here on the island. Here at MV properties, we certainly did! The atmosphere on Ithaca has certainly picked up, with everybody gearing towards summer, the restaurants are open, the shops have all cleaned up, the people are arriving…there is a real 'buzz' in the air, everybody is excited for the summer months that lie ahead.
We have had a very busy winter season with many renovation projects on the go. As we move through spring, we see many of these wonderful projects coming to an end and the fruit of all our hard work coming to completion. Our clients are holding their breaths to come to the island for the summer to stay in their newly renovated homes.
Take a look at some of the transformations below or view them all online here.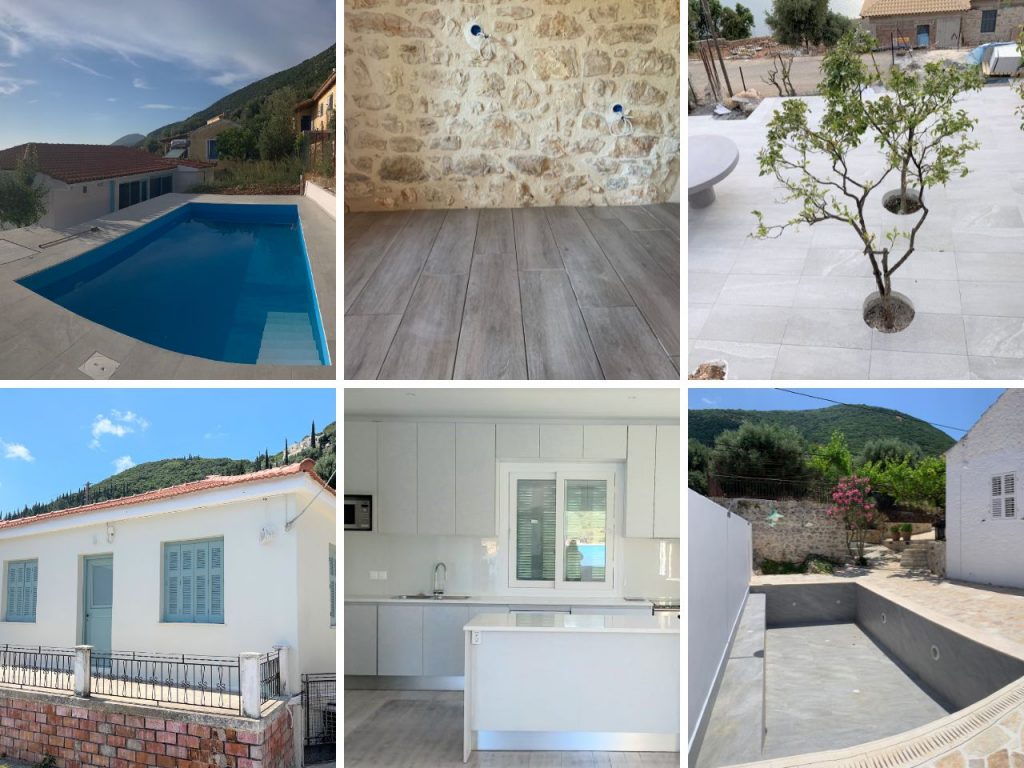 Basement Renovation – PROJ006STA
This quaint house in Stavros, has a basement area that was craving to be uplifted and we jumped at the opportunity to use this space to create another self catering studio. Keeping the original stone, our team stepped into clean the rock and plaster it well so that all the stone was secure and looking modern. Then we installed all the plumbing and electrics for this studio underground and laid the cement. We finished the flooring in a stylish, contemporary tile. This is still an ongoing project which we can't wait to see come together.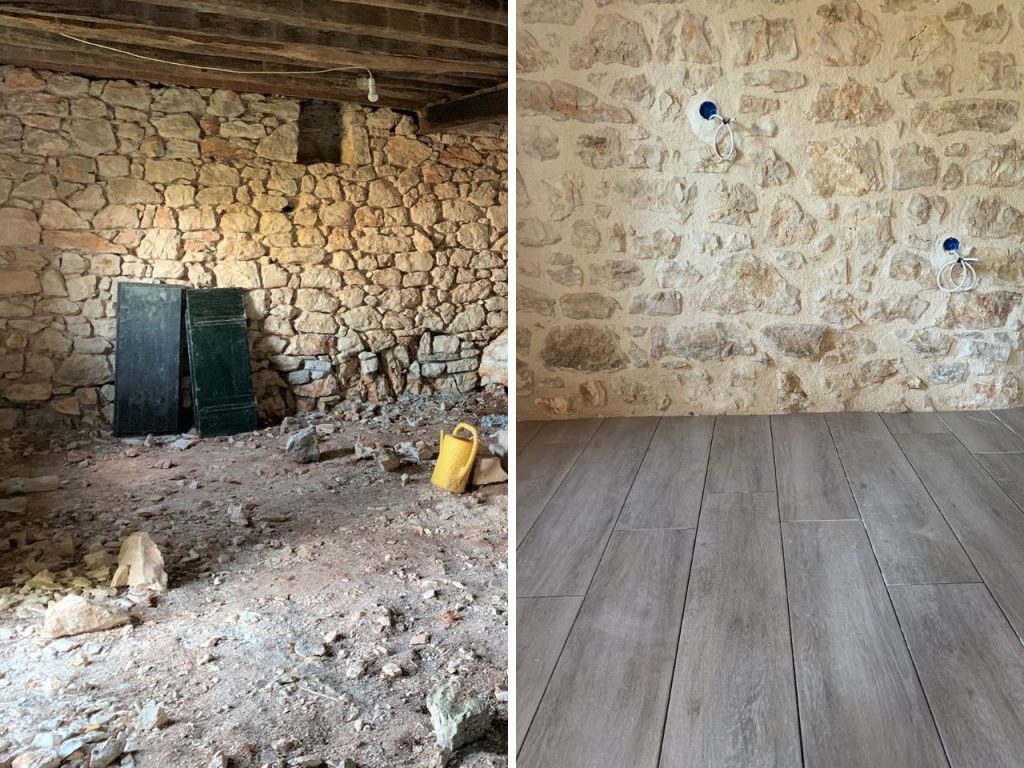 Full Scale Renovation of Vathi Home – PROJ002VAT
This small house in Vathi underwent a full renovation. Our team demolished most of the inside walls, we replastered and painted, laid new flooring in certain areas of the house and working on the existing floor to allow the floors to blend well. All new plumbing and electrics were installed with two bathrooms created from scratch. A full modern chic kitchen was installed with gorgeous marble countertops. To see the full project online click here.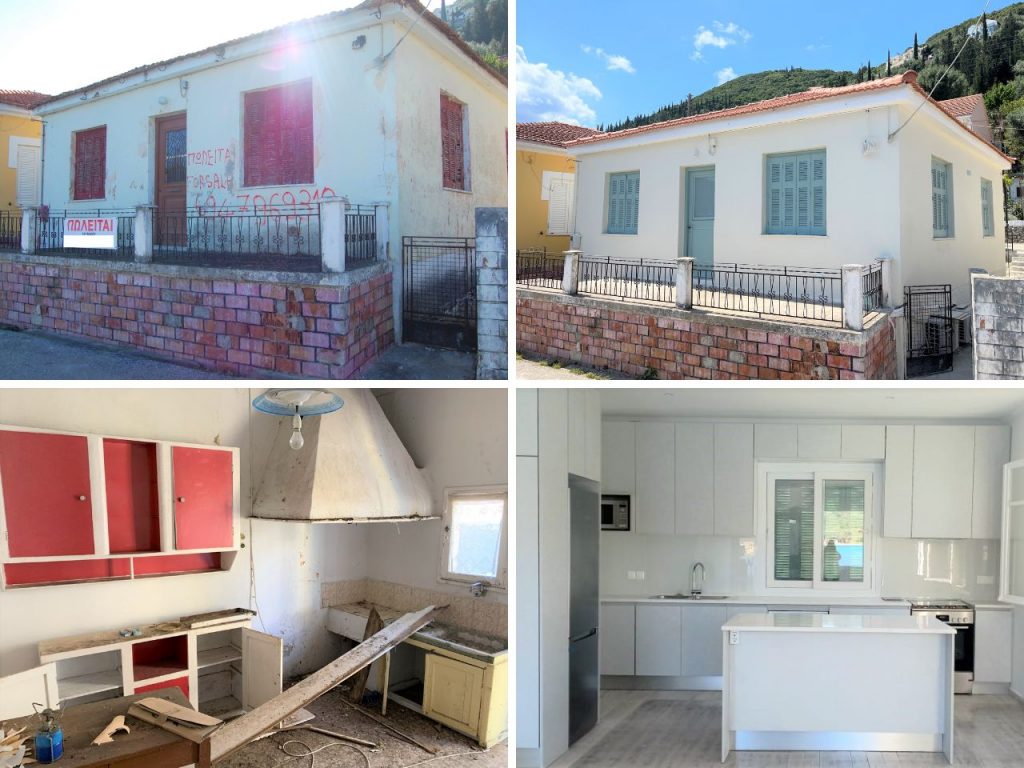 Sunset Views Home Extraordinary Renovation – PROJ001LEF
Our next project we've been working on is in Lefki. the outside area has been transformed from a very basic, futile space, to an incredible outdoor entertainment area with a swimming pool to overlook the gorgeous view. Our team had to do a large excavation in order to install the pool. We levelled the area to lay the concrete and outside tiles as well as created a smooth cement outdoor table around the existing fruit trees. we replastered and painted some of the outside walls as well as re-did the staircase leading from the pool to the outdoor area below. Click here to see all the before's and after's of this renovation project on our website.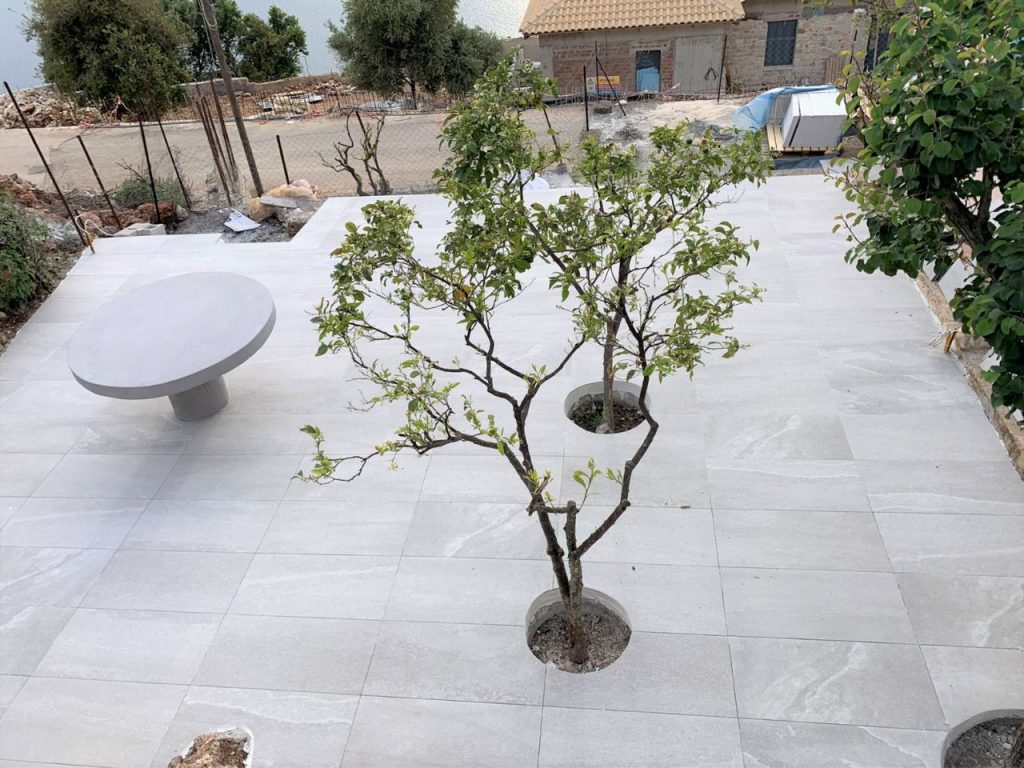 Village Home Swimming Pool Renovation – PROJ005STA
Our last project to mention is this tucked away house in Stavros village. This outside area underwent extensive remodelling. We began with the swimming pool, which was drained, scraped down, cleaned and then the entire pool was tiled in a gorgeous state of the art outdoor tile. We then installed all new stone paving around the pool and the lower outside area below. we built an outdoor barbeque are and outdoor smooth cement seat which wraps around this outside space so elegantly. to see the full project click here.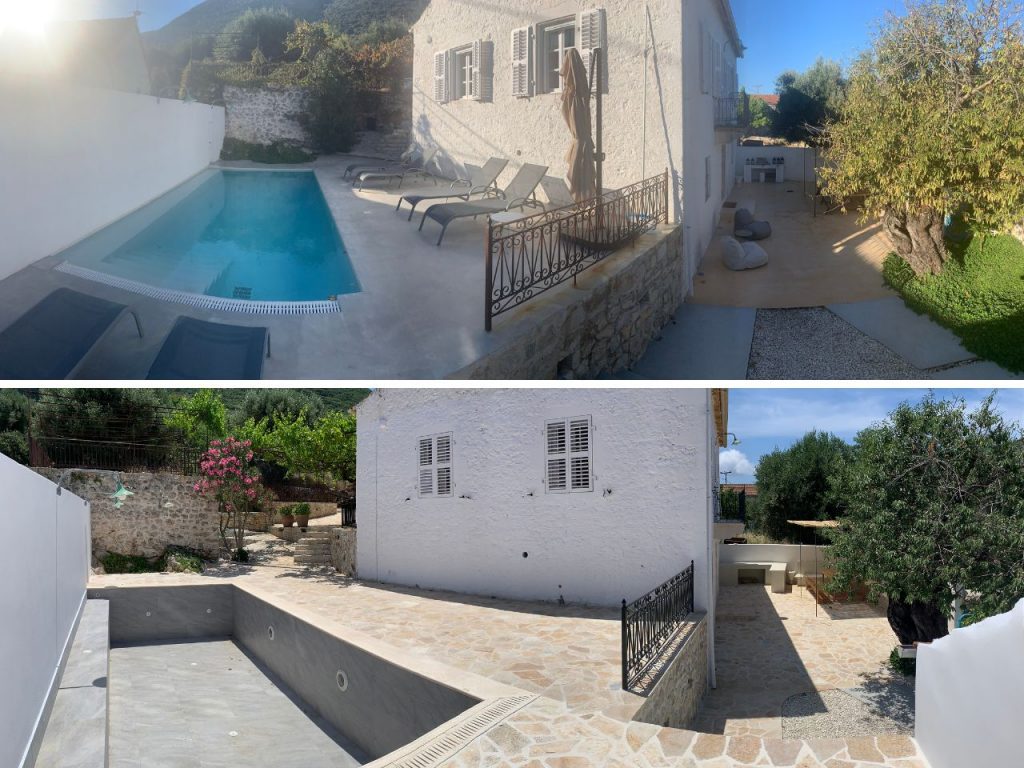 Whether you are looking to buy, rent or renovate, we are your go too property experts.

We hope you enjoyed this behind the scenes look at the process of renovating. Thank you to all our local trade teams and contractors for their dedication to meeting deadlines and working within budgets. Their dedication and expertise made these projects all come together.
Until next month,
Melanie