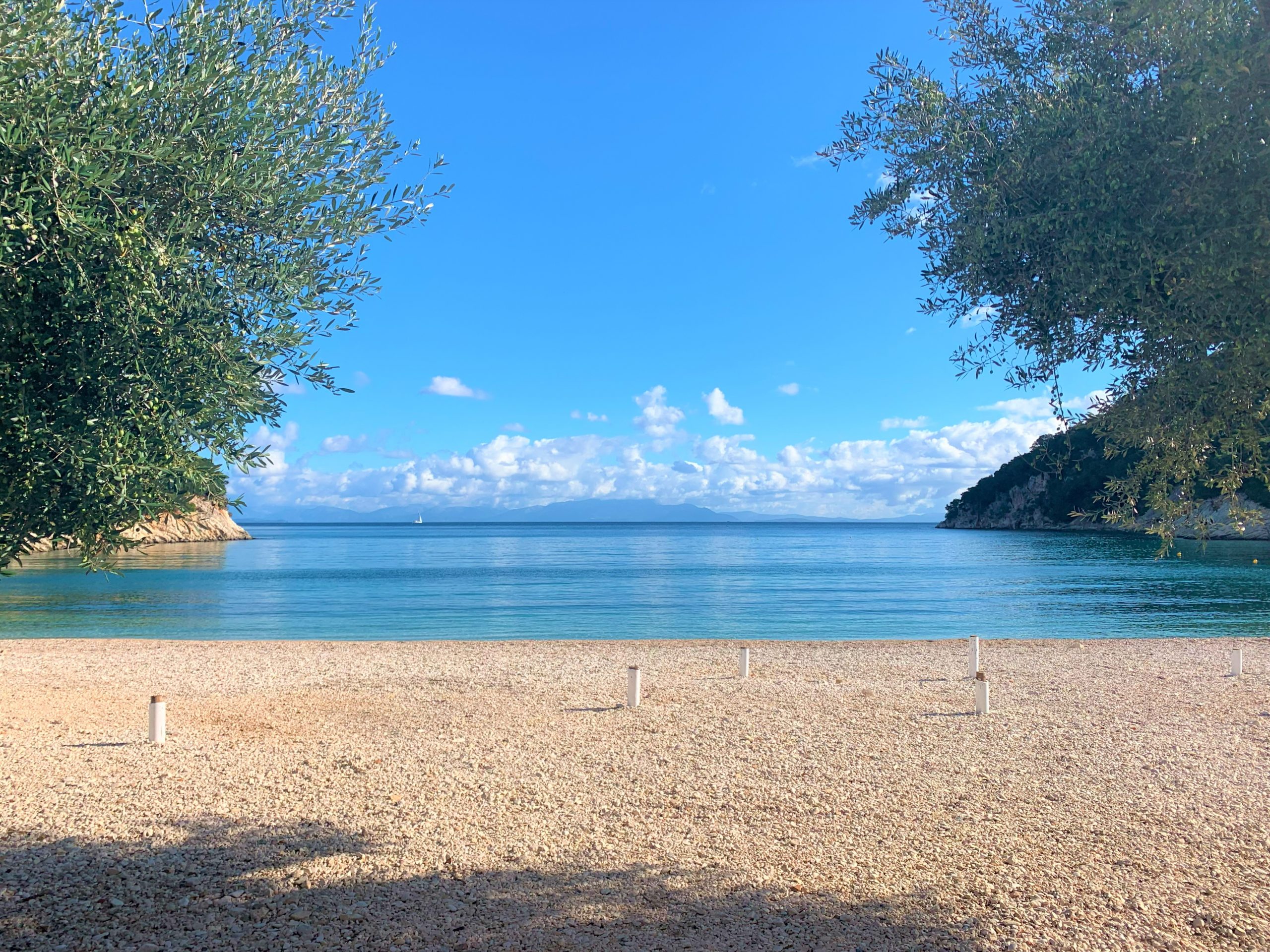 As Autumn kicks in, and those long summer days are fading away, we would like to flashback over the summer season highlights here at MV properties.
We had yet another busy, hot and vibrant season on Ithaki. We loved welcoming all of our clients either at our Stavros or Vathi office. Many people coming for holiday are captured by the beauty, the uniqueness and authenticity of Ithaca and so they find themselves, at our door, interested in finding their perfect home.
As a result, our days were filled with many property viewings, helping our clients find exactly what they were looking for. We pride ourselves in taking the time to prioritise property viewings knowing that for each client comes their own personal aspirations of which we like to meet.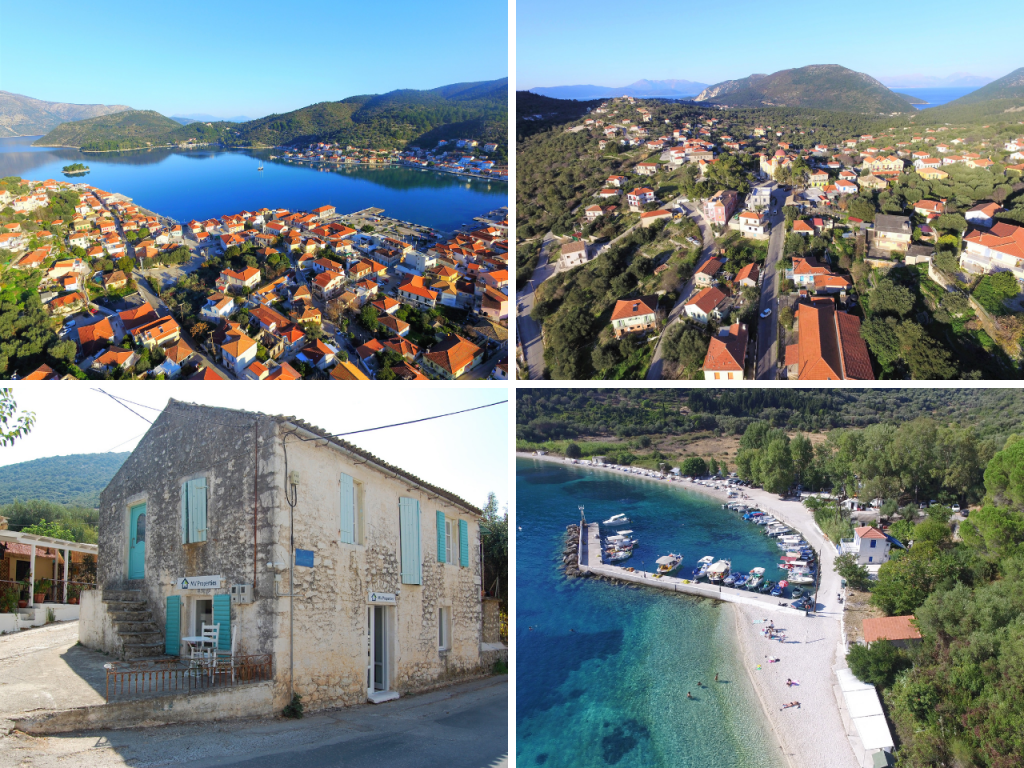 Μίσθωμα ακίνητα
Whilst we had many property viewings, our rentals also comprise most of what we do in the summer; managing the many visitors arriving and departing Ithaca, at all our various rental establishments.
One of our rental villas in Stavros, upgraded their property adding a swimming pool to its facilities, and how the guests enjoyed this feature along with the privacy that it had to offer. Amongst all the different rental properties in the North and the South part of the island, we loved welcoming and meeting visitors from all over the world, who came to our small island, to enjoy the magic that Ithaca has to offer.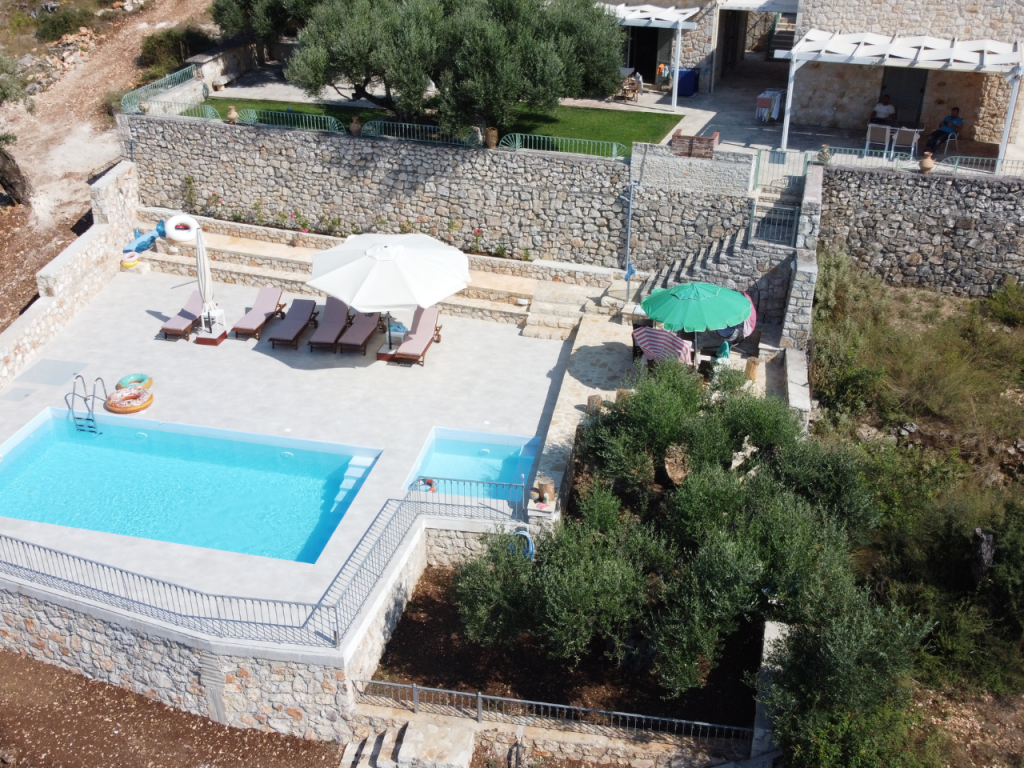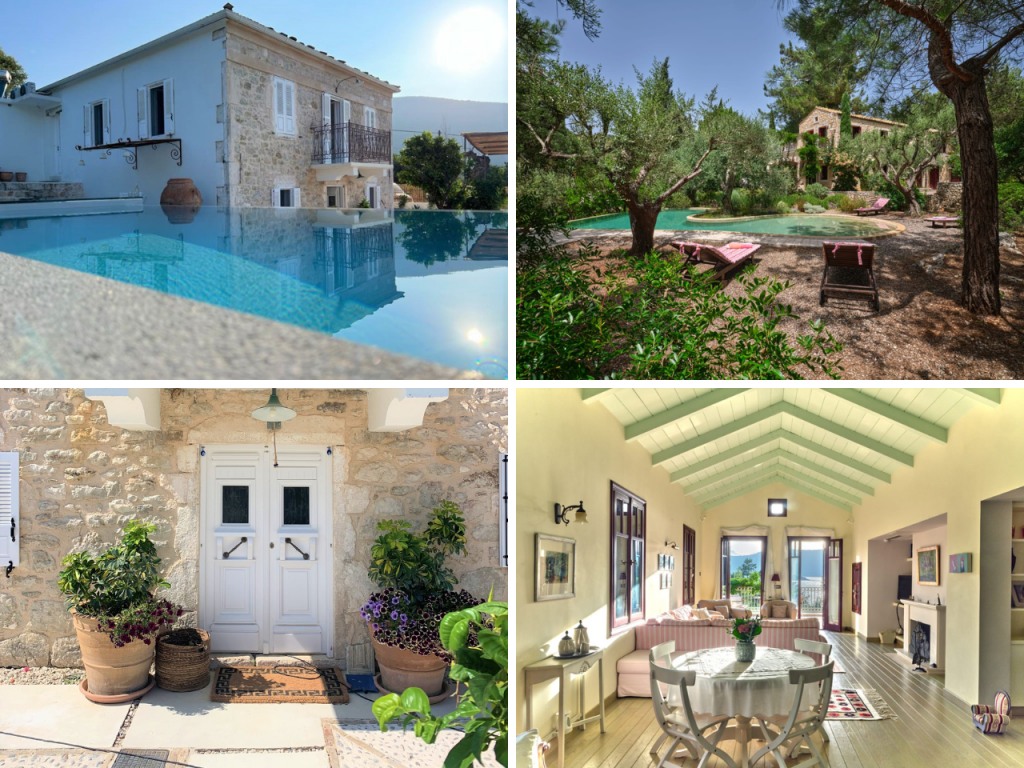 Διοργάνωση Εκδηλώσεων
At MV properties, we also offer a service of event organising and planning.
This summer, we had the honour of assisting at a wedding for 200 people on Lazaretto island and the reception at Filiatro beach. Normally we would organise the entire event ourselves, from the catering, to the decor, the DJ, to every small detail involved in making a wedding ceremony and reception come to life exactly as desired. In this specific wedding this summer, the client had a passion for event organising, herself, and so she only needed our services as assisting on the wedding day, of which we were happy to undertake. It brings us such joy to see people choose the beautiful Ithaca as their wedding destination to begin their marriage on our beautiful island.
We are currently working on all the planning and organising for several weddings that are scheduled for next summer already, and we will keep you posted with those events, as they unfold.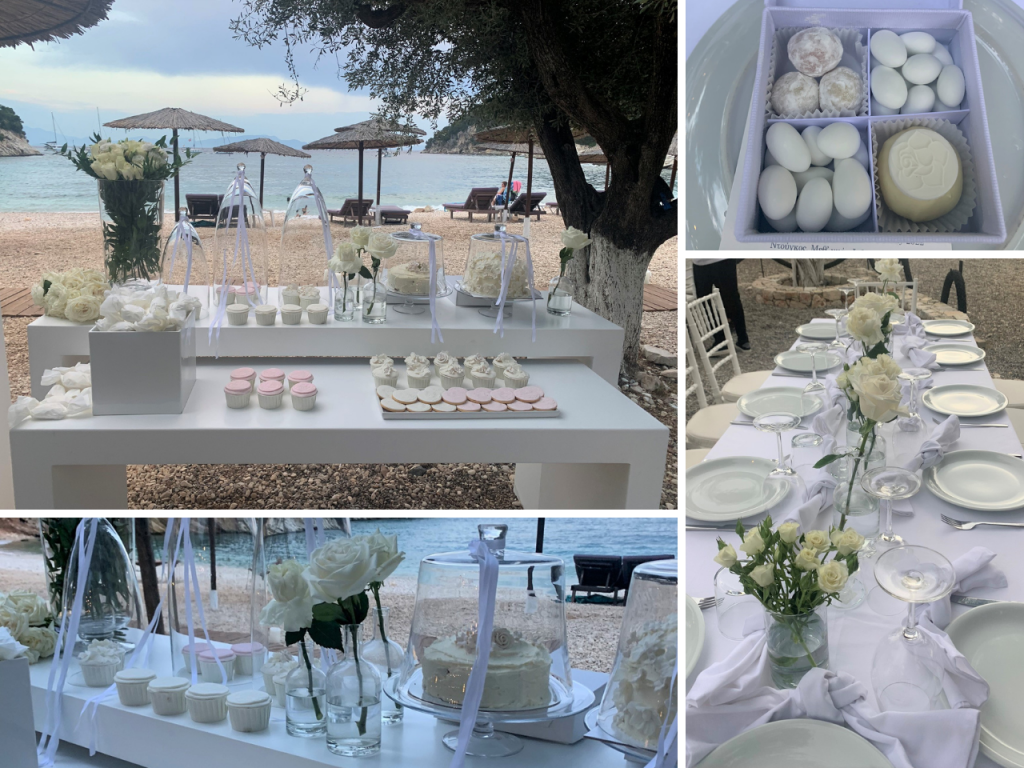 Secondly, we had the privilege of organising an intimate 50th birthday party at Filiatro beach.
Taking place in the middle of October, it was the end of the season, and the beach was private, peaceful and serene. It was the perfect setting to host this event of a close group of friends, about 40 people in total. We organised everything, including the Catering company from Kefalonia, to cater an incredible menu of simple Greek flavours at a very high standard.
We had our team at MV properties to set up the lights, and take care of all the decor, flow of events and management of everyone involved. There was a fantastic DJ who mixed a great variety of music, keeping the whole party going, and creating a wonderful atmosphere.The guests could enjoy the perfect sun setting, with an array of colours scattered throughout the sky.
The event was truly a great success especially due to the weather playing its role. After a mild storm the day before, we had luck on our side, with the most calm and tranquil backdrop.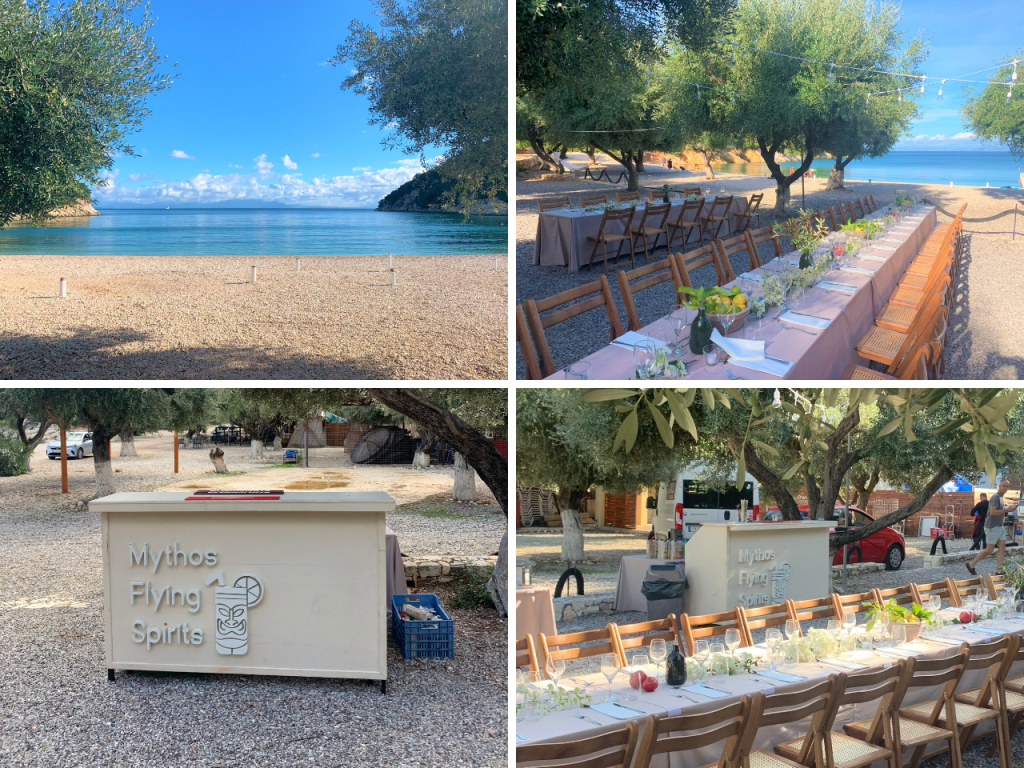 As this season drew to a close, we look forward to the end of Autumn and start of Winter and all that they have to offer. The shops have begun to close down, we are all taking a breath from the non-stop summer. We are starting to chop wood, to prepare for our heating for the winter months that will roll around.
As we enter the middle of November, the Olive picking season will take place; an important time of year, where the olives are raked and harvested and pressed in order to supply oil for us and our families for the next year ahead.